Blog

Posted
2019 – Market Outlook
Clarion Partners believes that this slow and steady pace of expansion may in fact prolong the current business cycle. For one, there are no huge imbalances or signs of overheating in the economy. Secondly, tax reform...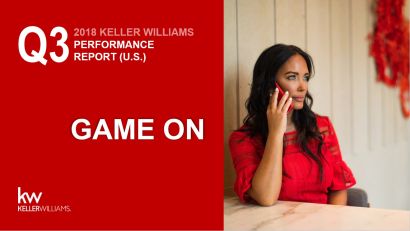 Posted
Q3 Earnings 2018 – GAME ON!
Keller Williams is more than a real estate company. From its inception, we were designed to be a positive yet disruptive force whose mission is to...
Updated: 17th September, 2019 2:52 PM.